Free domestic shipping on all orders over $250.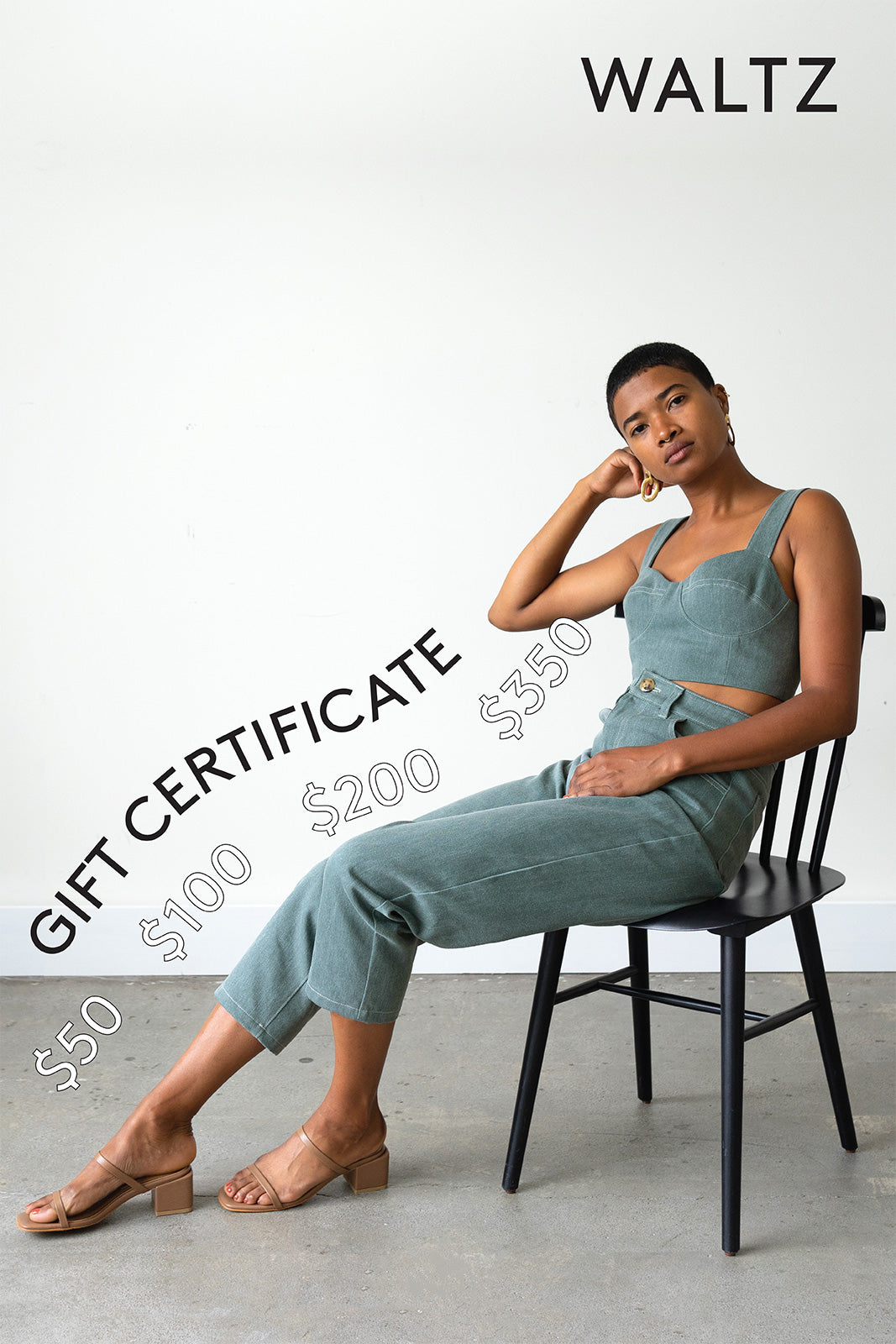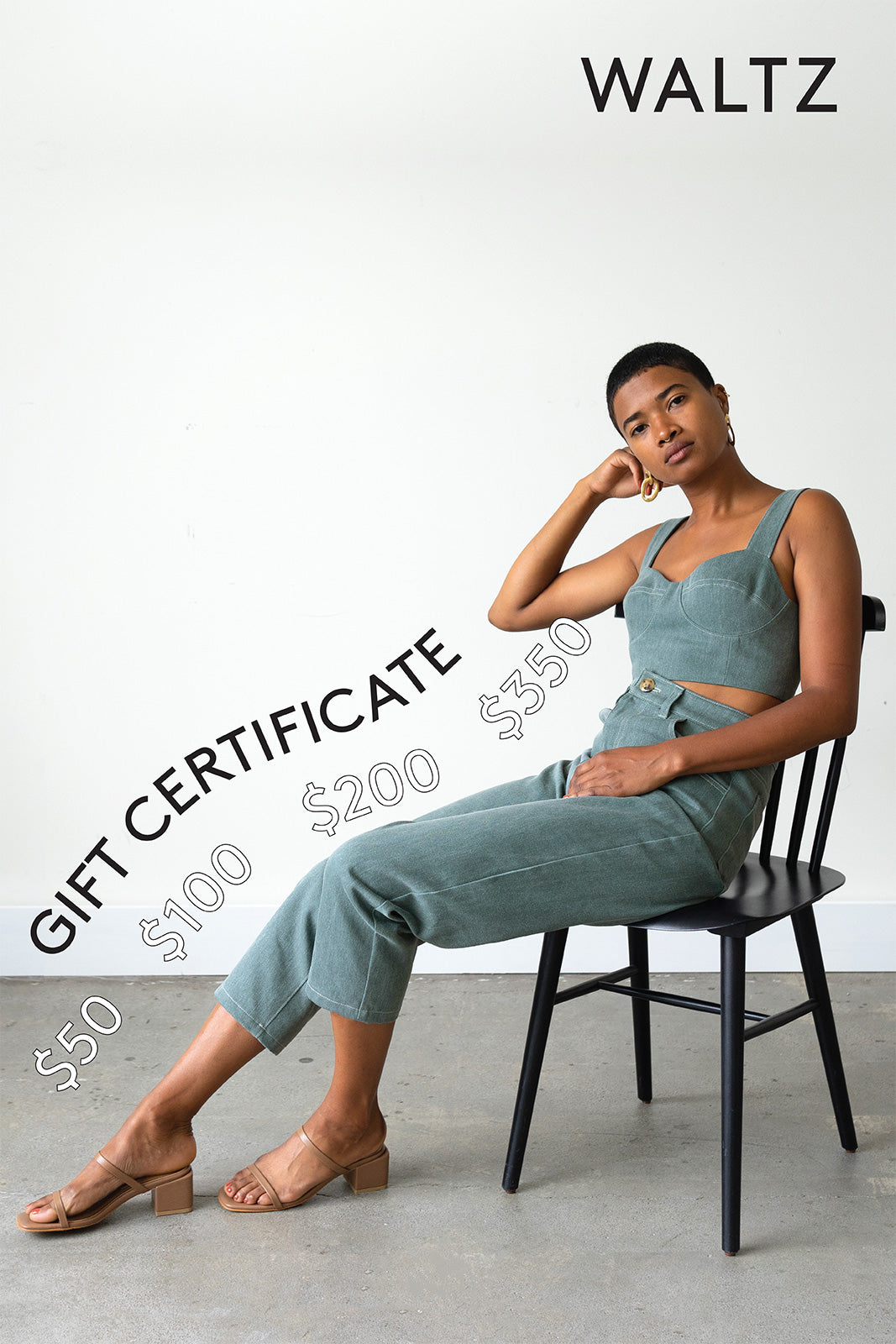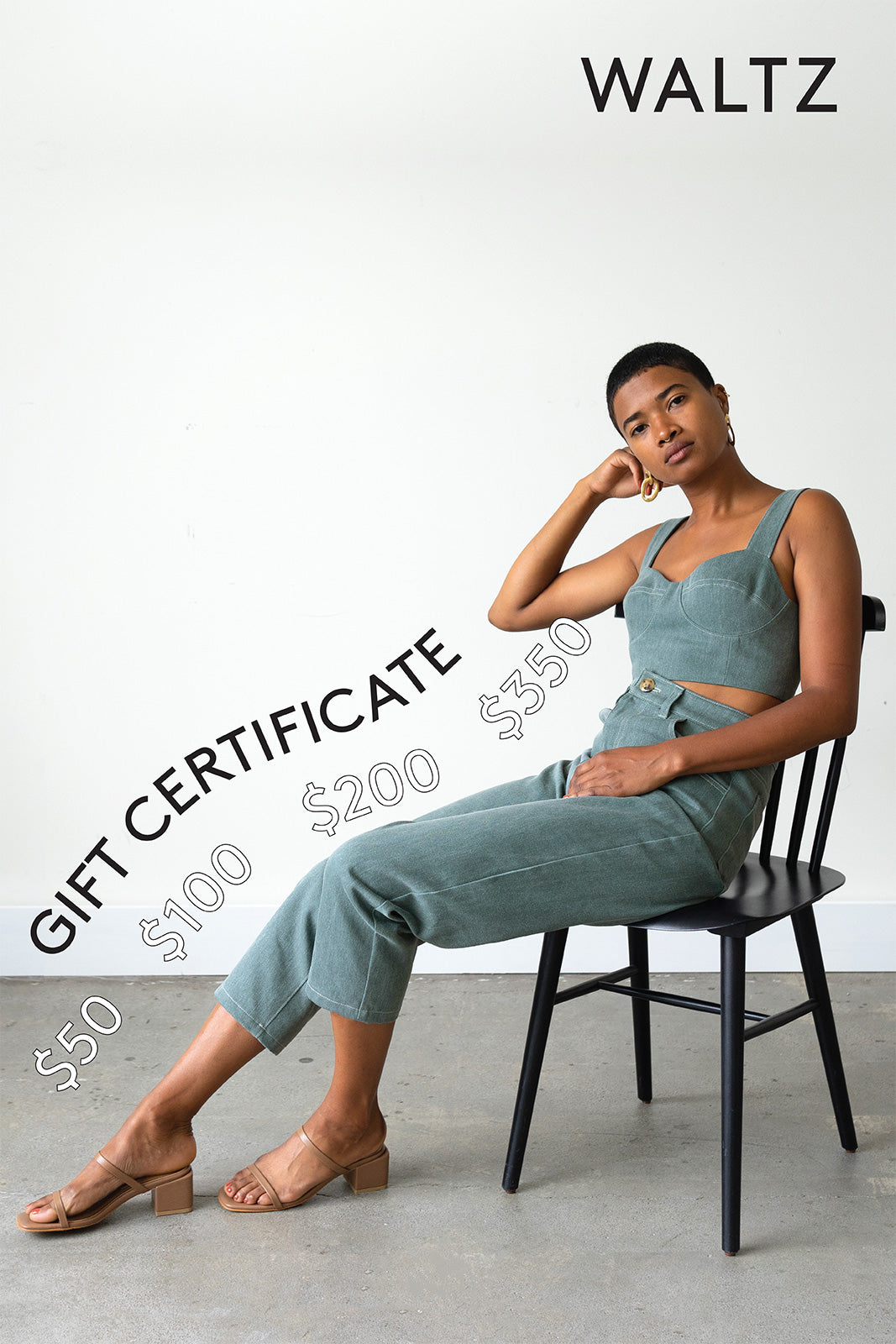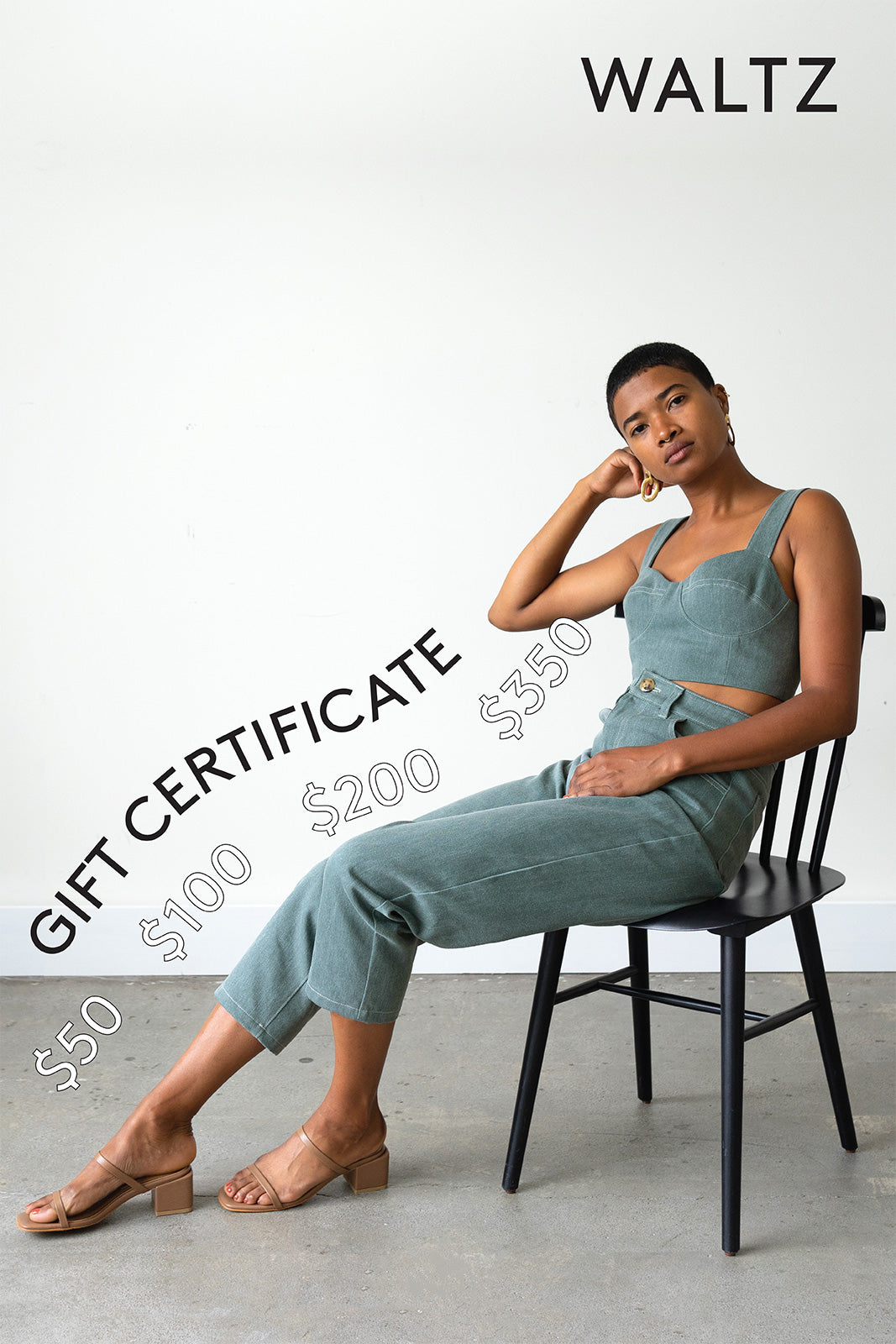 Gift Certificate
Buy now, shop later – gift certificates now available to treat yourself or someone you love! 
Please select an amount from the drop-down menu. If you would like to purchase a gift certificate for a different amount, please email info@waltzstudio.com. 
We'll send a digital copy of the gift certificate with a unique code that can be used any time in the future. Please be sure to include recipient's name and email in the notes if you would like us to send a copy to them.
Thanks so much for supporting our small business!